Attendance
Ralph Butterfield Primary School believes that in order to facilitate teaching and learning, good attendance is essential. Pupils cannot achieve their full potential if they do not regularly attend school.
We are committed to:
Ensuring parents follow the framework set in section 7 of the Education Act 1996, which states that:
"The parent of every child of compulsory school age shall cause him/her to receive efficient full-time education suitable –
(a) to age, ability and aptitude, and
(b) to any special educational needs they may have
Either by regular attendance at school or otherwise."
Promoting and modelling good attendance behaviour.

Ensuring equality and fairness of treatment for all.

Implementing our policies in accordance with the Equality Act 2010.

Early intervention and working with other agencies to ensure the health and safety of our pupils.
For additional information, please visit https://www.york.gov.uk/SchoolAttendance and https://www.gov.uk/government/publications/working-together-to-improve-school-attendance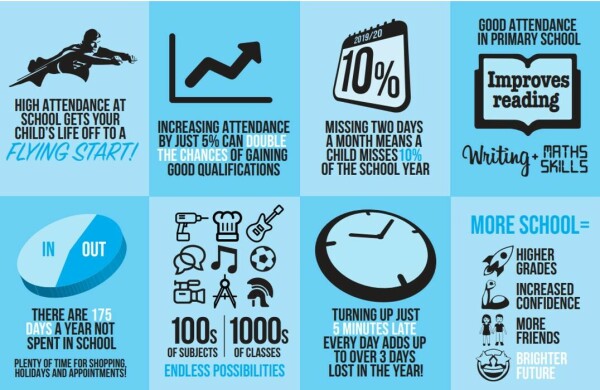 "Thank you for all the hard work you all put in, our daughter settled into the school really well and we know that's down to you all."